About Forensic Document Examination Services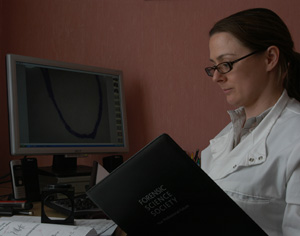 We are a small but highly experienced company dedicated to providing the highest standards in forensic document analysis. We offer a free 30 minute consultation over the phone and then will refer the documents for examination.

Our Main forensic document examiner is Kate Strzelczyk who is a registered forensic practitioner with the forensic science society and has over 15 years experience. All the work carried out by our forensic document scientists will not harm the documents nor leave any trace of it being carried out.

We have undertaken forensic document examination work for

Civil/Criminal solicitors
Banks
Government
Private Clients
Public and Private Companies

Estimates provided on request
Legal Aid work undertaken

Matters are dealt with in strict confidence

The office and laboratory are based in Lincolnshire, we are temporarily closed due to unforseen circumstances, we apologise for any inconvenience.